I am excited to be partnering with ACE Hardware to share my favorite paint colors.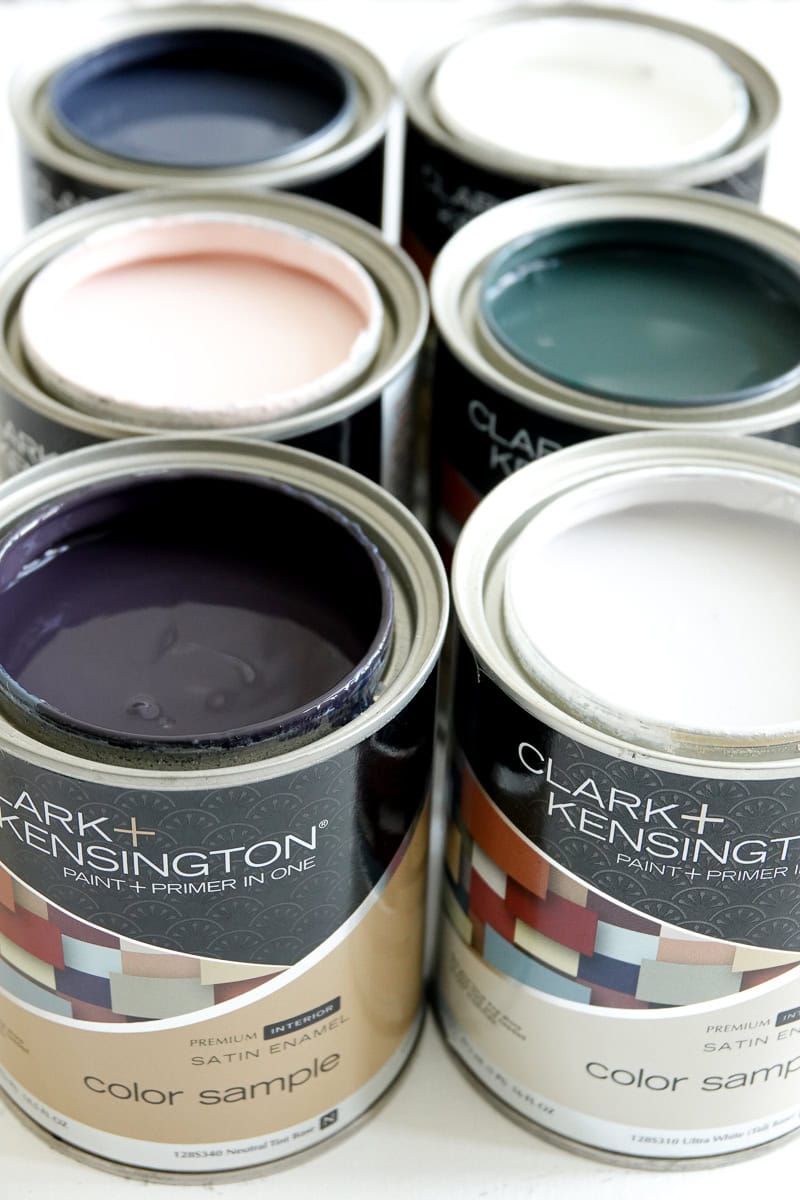 ACE Hardware has over 5,000 stores around the world and everything you need to tackle that paint project.
Their Paint Studio is a great resource to check out online, and they have a color visualizer where you can upload a photo of your room or project to see how the project will look!
They also offer expert advice in-store and will go the extra mile for you.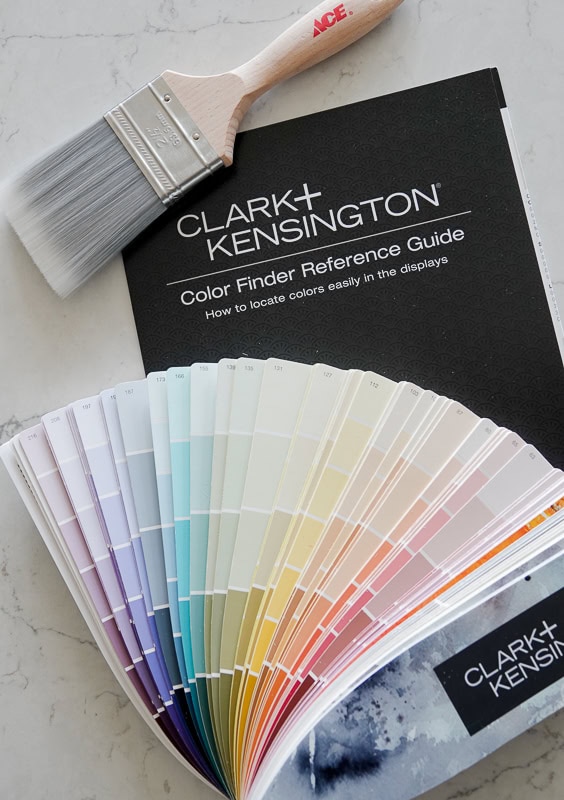 Clark + Kensington Paint + Primer in One is paint exclusive to Ace Hardware, and they offer the most gorgeous colors for your home. I've selected my 6 favorite paint colors which are inspired by the colors I use in my home.
PINE GROVE: 31A-5
This may be my favorite color right now – it is a deep green with some blue undertones which work well with all the blues I use in my decor. I recently painted our dining room buffet in it, and it is gorgeous!
SILK AND SATIN: N-C27
Silk and Satin is the perfect neutral, and I love the warmth it brings to a space. I used something very similar in our hallway landing.
BLACK TRUFFLE: N-C24
I love a bold black for the elegant statement it makes, and Black Truffle definitely makes a statement. I used a similar black on our library bookshelves.
SILENT WHITE: CW-C1
I have always been a fan of a creamy white, and Silent White is just that! It is warmer that a true white and is perfect for any space. I used a similar color in our home office.
DOT DOT DOT: 36A-5
I love the look of navy walls, but it is hard to get the perfect shade of navy. Dot Dot Dot is deep and elegant and perfect for almost any space. I used a similar shade in our living room.
PURE ZEN: 06A-2
I love to add pops of pink throughout our home, and Pure Zen is a beautiful accent color. I painted our kitchen stool a similar color.
Whether you are looking to add a little color to your space by painting a piece of furniture or looking to paint the walls in a room, one (or all) of these colors are a great addition to your home.
I want to know – what is your favorite Clark + Kensington paint color?
This is a sponsored post written by me on behalf of Ace Hardware. All opinions are 100% mine.