Kitchen Remodel | Week 2
We are on week 2 of the kitchen remodel, and things are moving right along!
If you missed week one of the remodel, you can go here to see all the demo details.
Post demo, we had one truckload of trash.  We managed to save the cabinets and a few granite countertops which were passed on to a friend.  The appliances will also be given away, so we felt pretty good about what little waste we had remaining.
We saved close to $400 by borrowing my in-laws truck and hauling the waste to the dump ourselves.  It was going to cost us $400 to rent a dumpster, or it was $25 to dump the trash ourselves.
We hired out the dry wall work.  There were several ceiling patches, and we realized this was something we needed to save for the experts.  If you're local (Indianapolis area), we used F.I.S.H. Painting and Drywall.
I've been working on priming and painting the (much shorter) wall.
While all the dry walling was happening, our cabinets from Custom Service Hardware were delivered.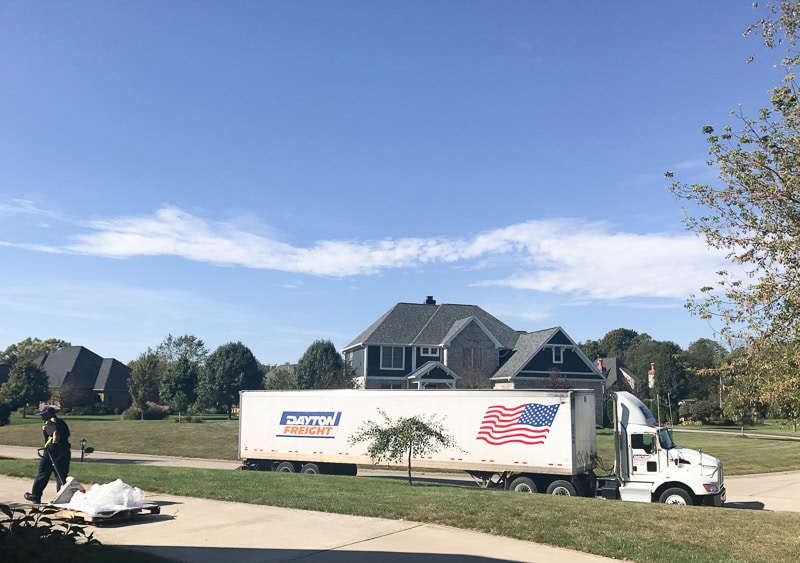 The cabinets come unassembled (which saves a lot of money) but does require time.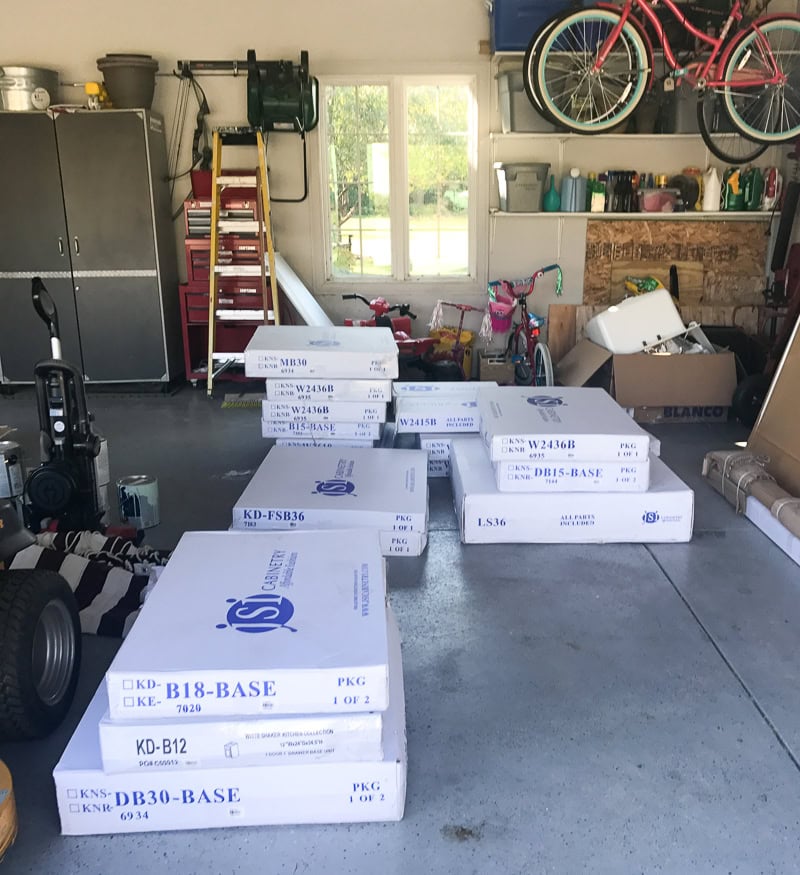 We spent most of our evenings assembling the cabinets.
Just as we're nearing the end (and saving the lazy susan for last), we have our process down.  We also pulled a TV out to the garage to catch up on some college football.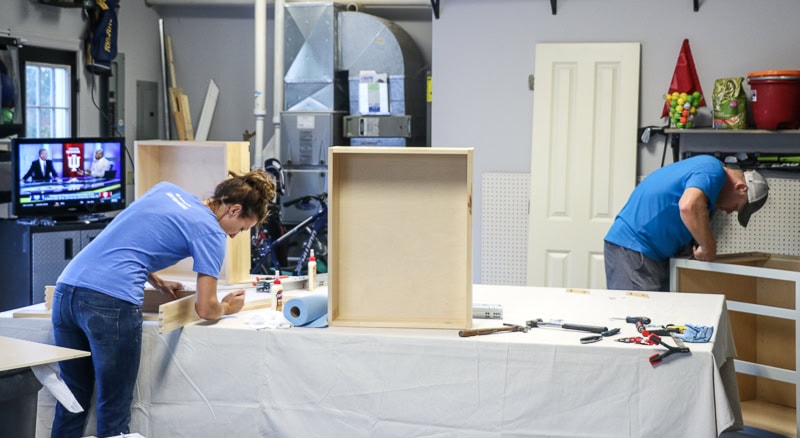 Hopefully after tonight, we will be done with the cabinet assembly.
I have to give a shout-out to my in-laws who spent one of their evenings helping us out!
We're hoping to have the floors sanded and refinished soon and the cabinets will be hung (hopefully) next weekend.
A special thanks to The Home Depot for the partnership on this kitchen.  It wouldn't have happened without you!
Want to follow the kitchen remodel journey?  See what happens next: Week 3 – Floors and Cabinets
Find me on Facebook | Instagram | Twitter | Pinterest
*This post is a sponsored post by The Home Depot and Custom Service Hardware. I take pride in reviewing only products that fit my brand and will be beneficial to my readers. And while this post is sponsored, all the opinions are my own.