The older I get, the more I feel my life goes into overdrive. I feel like we just moved into our current home, and it will be three years this fall.
We are planning our first major renovation later this year – the master bathroom. However, everything else in the home has been pretty minor and included little projects and lots of paint. I thought it would be fun to share what the home looked like when we moved in the Fall of 2013 and compare it to today.
For today's Tuesday's Transformation, I'm sharing our kitchen. Here's the before:
And after:
I would love to buy new appliances, but new appliances mean knocking out cabinets which would lead from one thing to another. We really wanted to make the kitchen work for now, and hopefully someday we will renovate the kitchen. Until then, here's what we did:
Here's another one more before and after (sorry the angle is different):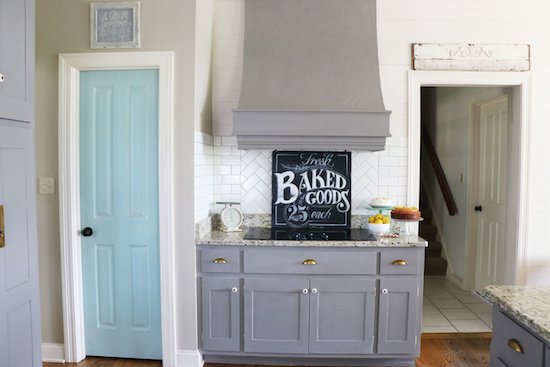 Everything we have done to the kitchen has been slow updates over time.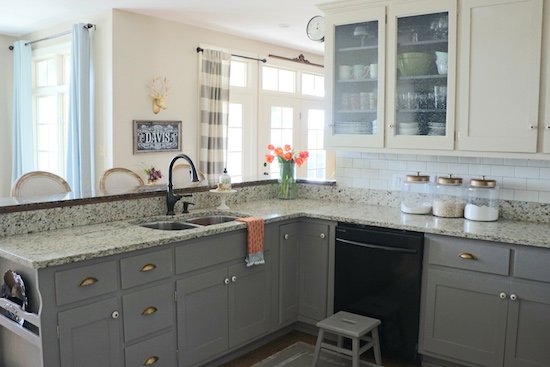 Although it isn't my dream kitchen, but it is a space that we have made into our own (and is brighter and happier than it was)!
Want to see more Transformation Tuesdays?
Check out these other makeovers:
Find me on Facebook | Instagram | Twitter | Pinterest