Free Printable Lunch Box Notes on Remodelaholic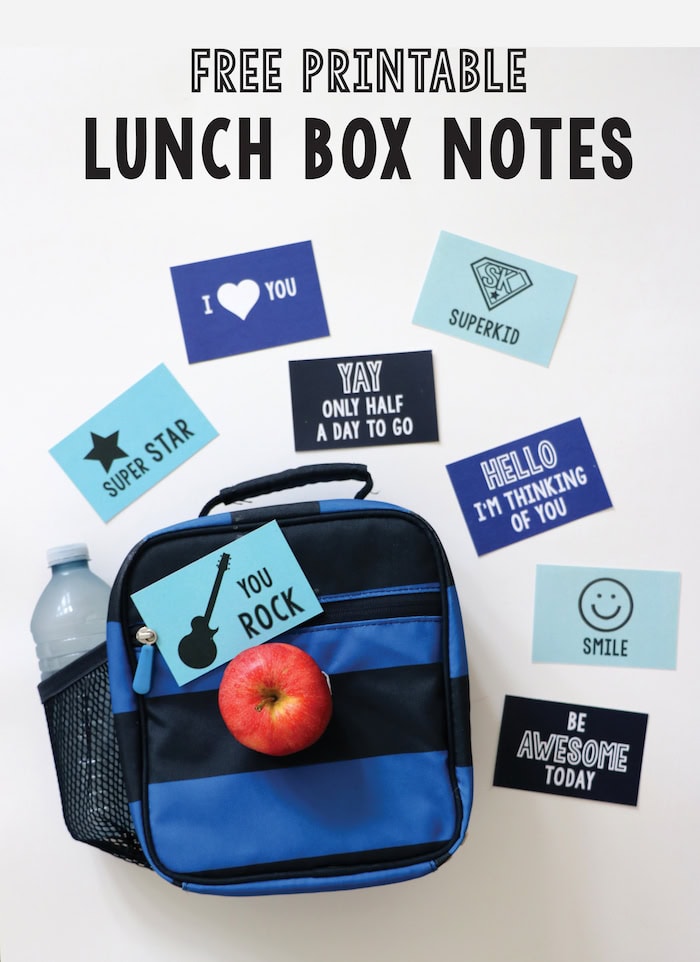 I recently shared these free printable lunch box notes over at Remodelaholic.
Go see Remodelaholic to download your own printable lunch box notes.  They are perfect for your own kids, or print out these notes and package them cute with a ribbon.  They make a great (and really inexpensive) gift!
I am on week two of all three kids in school all day.  It has been such an adjustment for me, but but I am discovering my new normal.  And adding these little notes to their lunch boxes (on the few days of the week I actually pack their lunches), makes me feel just a little better knowing I am brightening their day.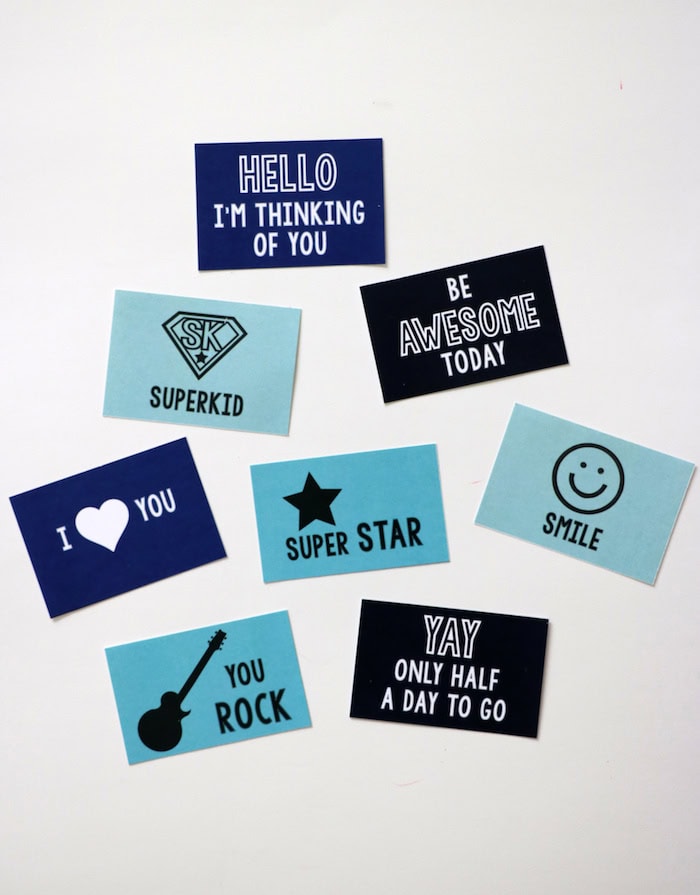 I remember my mom writing me little love notes on my napkin.  Do you have any fun memories from your school days or fun things you do for your kids now?  I'd love to hear them!
Find me on Facebook | Instagram | Twitter | Pinterest
Do you love free printables?  I share a lot more on my blog.  Go to my printables page to see all the different options – from cleaning lists to holiday projects to favorite Bible verses!
SIGN UP: WEEKLY DIY DECOR IDEAS
Subscribe to receive weekly DIY decor ideas AND receive a FREE copy of my Painting Furniture eBook which includes detailed tutorials!