FREE Printable: Psalm 147:4
{If you're new here, you can follow me on Facebook, Twitter, Instagram, Pinterest & Etsy.}
How do the months fly by?!  It is already time for October's free Bible verse printable:
Psalm 147:4 – He counts the stars and calls them all by name.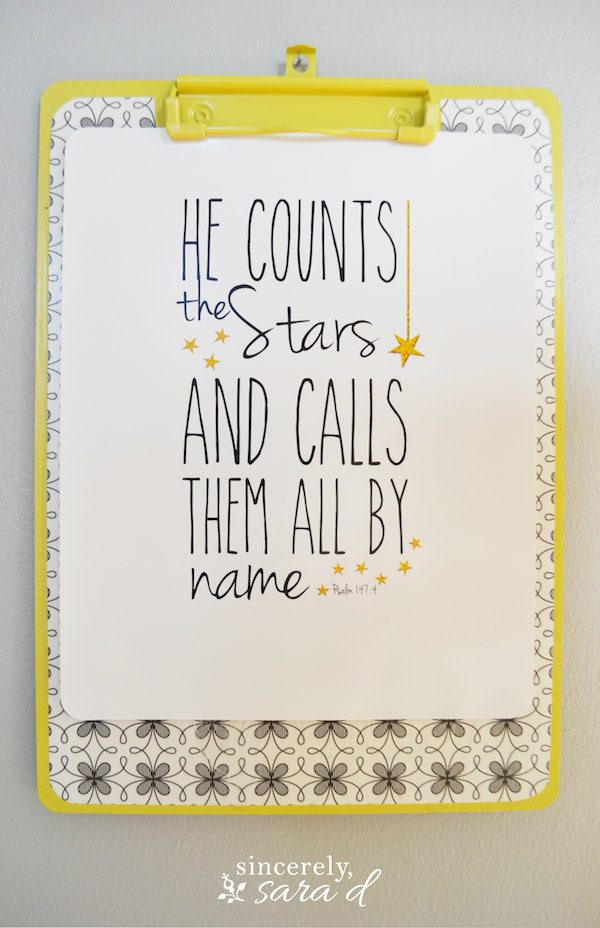 If you want the jpg version to print out at a photo lab, just save the below image.  It is formatted for an 8×10 print and the photo paper will make the gold stars sparkle a little more.
However, if you prefer to print it off on your home printer, you can download your FREE Matthew 4:19 printable HERE >>>>>  Psalm 147_4
If you are just now joining us, my kids and I are memorizing a Bible verse every month – and I'm sharing a free printable with you!  We started this several months ago, and we put our verse on a DIY clipboard.  To see how to make the clipboard click HERE.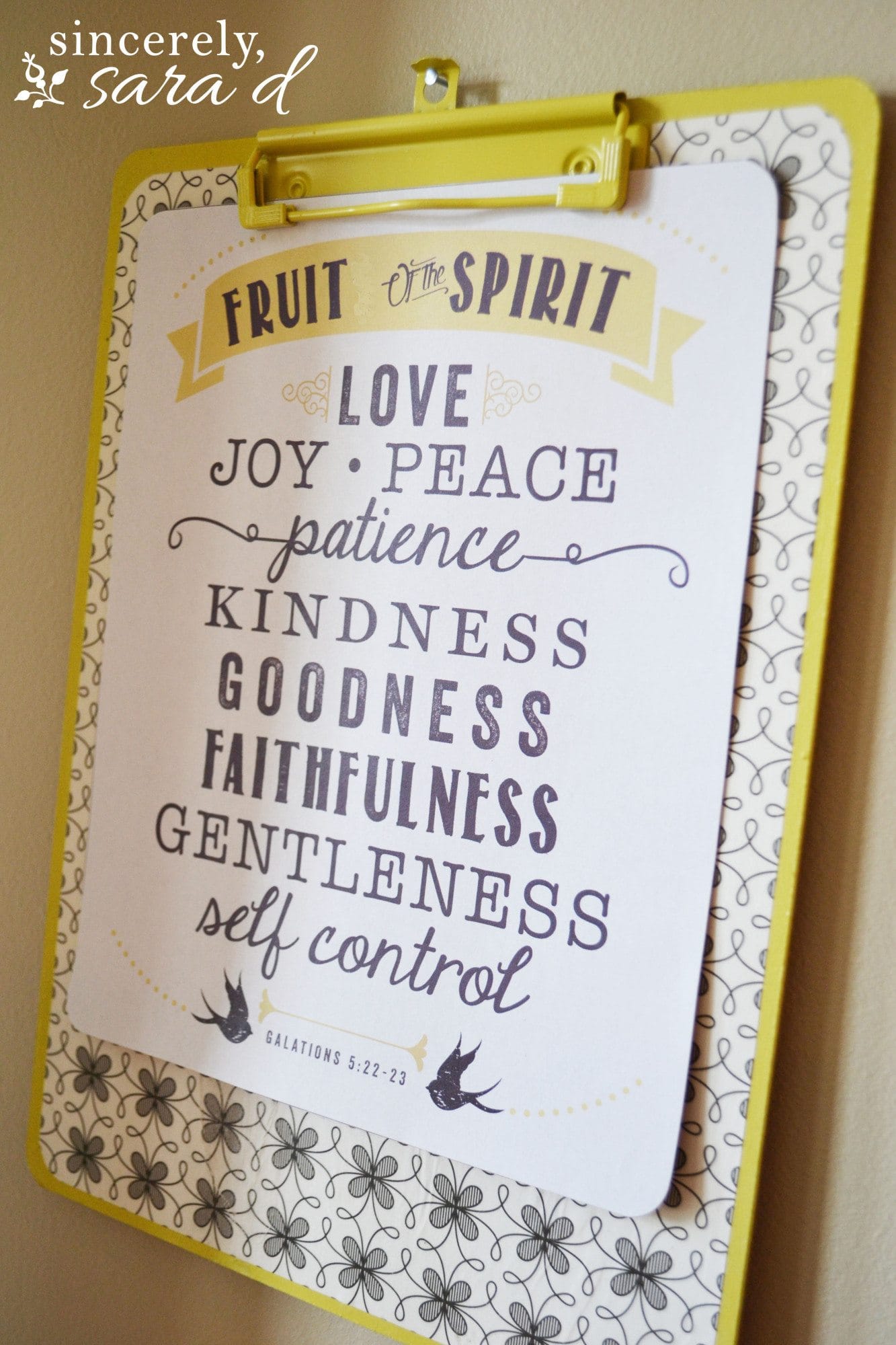 And, to see (and download!) the past month printables, click on the below prints.
Are you a fan of free printables?  I offer a lot more on my blog – well beyond Bible verses. Go HERE to see more free printable to download!
SIGN UP: WEEKLY DIY DECOR IDEAS
Subscribe to receive weekly DIY decor ideas AND receive a FREE copy of my Painting Furniture eBook which includes detailed tutorials!