Kitchen Remodel | Week 9
We can see the finish line on this kitchen remodel!  When we began this project 9 weeks ago, I wasn't sure we every would finish…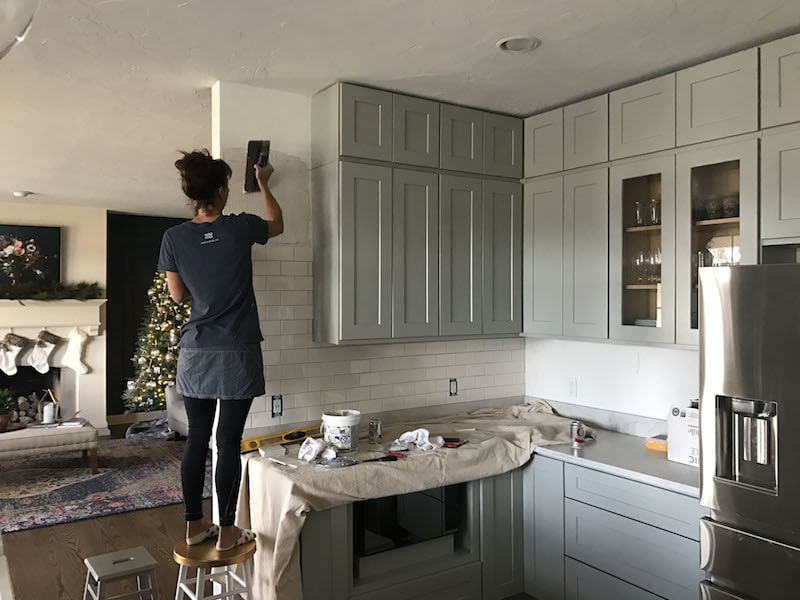 The final touches are happening this week.  I worked on the backsplash over Thanksgiving break, and I am also adding a few open shelves at the end of the top cabinets.
This week I am working on the cabinet hardware from Hickory Hardware.  Obsessive measuring is happening before drilling the holes!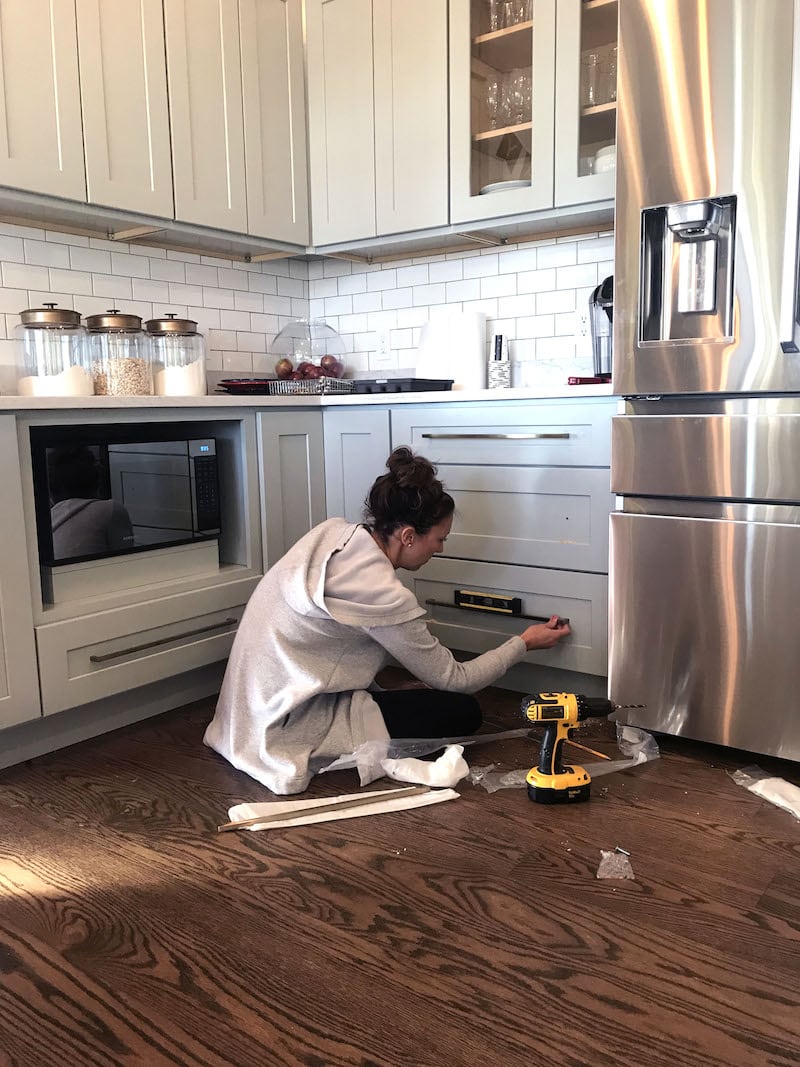 I have made all the design decisions and dealt with the easy DIY projects.  My husband (on the other hand) has had to deal with all the harder, behind-the-scenes projects.  He has learned more about electrical and plumbing projects than he probably ever wanted to know.  We are so grateful to a friend who has helped countless hours along the way.   I know he doesn't want to be named (both because he is humble, but also because we live in a small town and doesn't want the constant requests)!
I will be sharing some of the details of the kitchen, but this is the last weekly update!  I remember how I felt that afternoon after demo wondering what in the heck we had just done.  It has been a quite a journey, and we are excited to see the end!
A special thanks to The Home Depot for the partnership on this kitchen.  It would not have happened without you!
Want to follow the kitchen remodel journey?  Go here to begin: Week 1 – Demo
Find me on Facebook | Instagram | Twitter | Pinterest
*This post is a sponsored post by The Home Depot.  I take pride in reviewing only products that fit my brand and will be beneficial to my readers. And while this post is sponsored, all the opinions are my own.