Transformation Tuesday: Laundry Room
I love sharing room makeovers for Transformation Tuesday.  We have lived in our current home for almost three years, and it has been fun to look at how much the house has changed in those three years.
Today's makeover is our laundry room.
Here is the before:
And here is the after: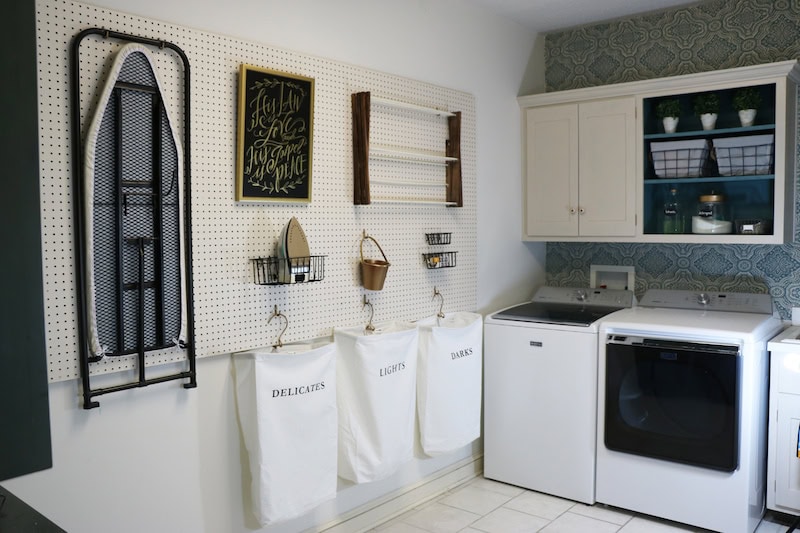 We are lucky to have such a large laundry room (although it does end up being a junk/catch-all room).  A few inexpensive DIY projects made the space a little more useable and homey:
Want to see more Transformation Tuesdays?
Check out these other makeovers:
Find me on Facebook | Instagram | Twitter | Pinterest
SIGN UP: WEEKLY DIY DECOR IDEAS
Subscribe to receive weekly DIY decor ideas AND receive a FREE copy of my Painting Furniture eBook which includes detailed tutorials!